Brace Yourselves As Halloween Is Just Around The Corner! There Is Already A Pregnant Kylie Jenner Costume For Sale! Check It Out
Kylie Jenner hasn't even confirmed her pregnancy yet, and there is already a 'reality star in the making' Halloween Costume for sale! Would you wear it?
All Internet is crazy after the news of Kylie's pregnancy broke. Every human on this planet knows that she is expecting her first child with Travis Scott.
Now, the online shop called Yandy published their Reality Star In The Making costume, and this is a hilarious idea.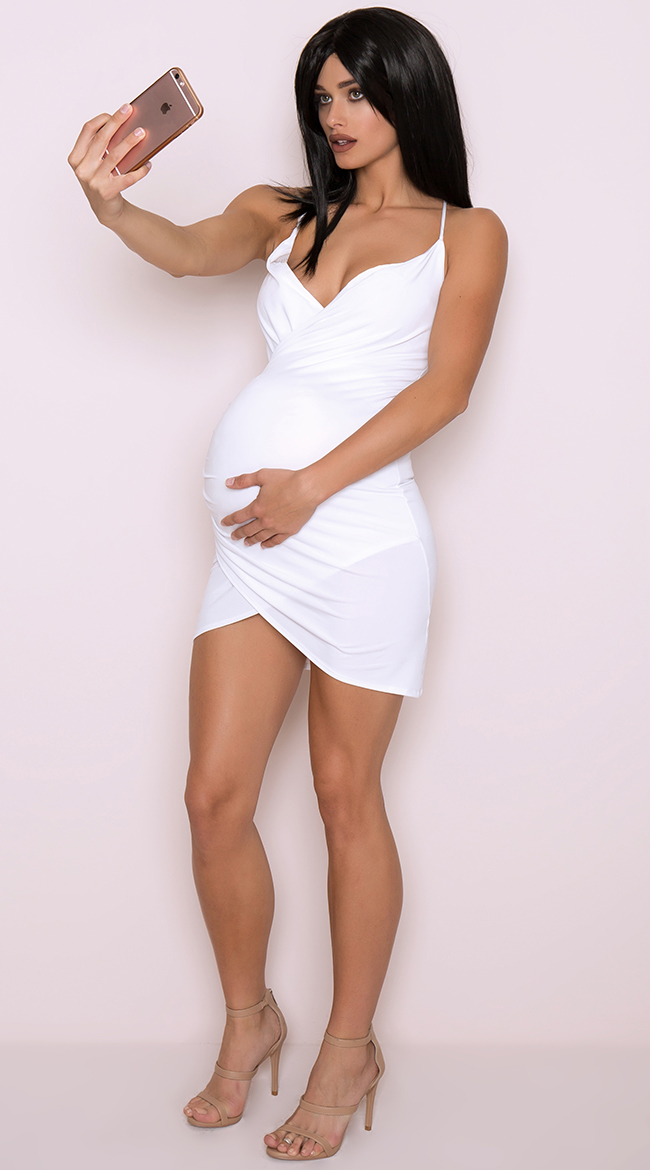 They don't exactly say that it's about Kylie, but it is obvious that she indeed inspires it, and we will tell you why.
They describe the costume like this, 'Boost your show's ratings in this exclusive Reality Star in the Making costume featuring a white dress with a V-neckline, criss-cross spaghetti straps, a ruched and wrapped bodice, and a faux pregnant belly with a tie back closure.'
Well, do you see what we mean? The model is shown wearing a black wig and holding an iPhone while taking a selfie.
The white dress is a nod to the outfit that Kylie wore on Instagram on September 19; you can see it below.
https://www.instagram.com/p/BZPAI-olXq5/?taken-by=kyliejenner
The Halloween costume is $59.95. If you own a white dress and a pillow, you could probably make this costume yourself.
If you don't want to be chugging beers while pregnant, there are a lot of other options this year. It's up to you and your own preferences. But if you ask us, we think that the Kylie Jenner inspired costume is an amusing idea. We hope that she sees it the same way!